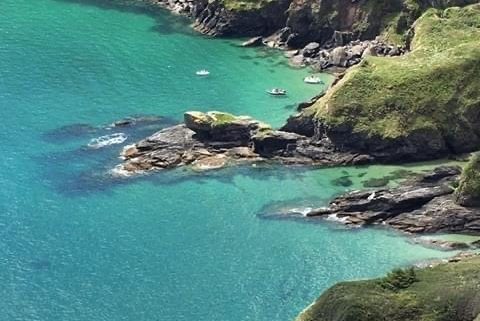 2023 is the Year of the Coast, celebrating Englands coastline, and here in South Devon we have some of the most spectacular coastline in the UK.
Throughout the year there is always something new to see and do, from blustery beach walks in winter to the sun soaked days and turquoise, crystal clear sea of the summer. The South Devon coastline has beautiful estuaries, rolling hills, hidden bays and amazing seafood, making us a must-visit destination for all seasons.
Here are our top 5 things to do on the South Devon coast.
Visit the local waterfront towns.
The town of Dartmouth was once a bustling port, with ships sailing off for the Crusades in the 12th Century, the arrival of the Mayflower and Pilgrim fathers in 1620 through to its role in WW2 preparations. These days, Dartmouth is host to the annual regatta in August, Dartmouth Food Festival in October and home to an array of independent shops, eateries and galleries.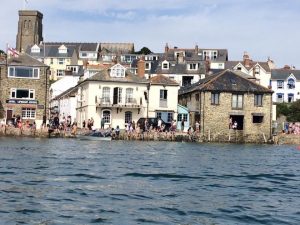 Salcombe, once a notorious haunt of pirates and smugglers made its name in the 1800s for its "fruit clippers", which raced to bring exotic foreign fruits back to England.   Salcombe today is known for its beautiful scenery, as well as being a centre for sailing, making it a great base for messing about on boats (boat hire available in town), though if you prefer to stay on dry land you might want to pay a visit to the Salcombe Gin distillery or Salcombe chocolate factory instead!
2. Explore the Coastpath
The South West Coastpath runs for 630 miles in total, 125 of which take in the South Devon coast, offering walks ranging from the easy to the challenging.  The South Devon section of the coastpath boasts some of the most spectacular landscape, seascape, climate and vegetation to be found anywhere in the UK and a wonderful array of wildlife from whales, dolphins, seals to the rare Cirl Bunting.  Take a circular walk using the https://www.southwestcoastpath.org.uk/walk-coast-path/south-west-coast-path-national-trail/day-walks/explore-south-devon-project/
Try Delicious Local Seafood
The South West's biggest fishing port is in Brixham and our local area has a very active fishing industry, still bringing in the catch of the day.
Our local p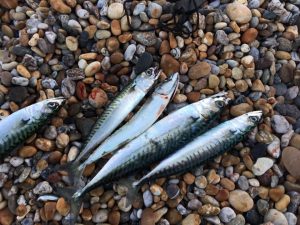 ub, The Cricket Inn at Beesands, is supplied by Beesands fishermen who have specialized in lobster, crab and hand dived Beesands scallops for generations. Visitors to South Devon will find excellent local seafood and shellfish on the menu of the local pubs, but guests may also like to buy local seafood to cook back in their holiday cottage. We can recommend "Catch of the Day" in Kingsbridge, Mark Lobb in Dartmouth and of course Britannia Shellfish at Beesands.
Watersports
South Devon has a well deserved reputation as a watersports destination, with something to suit all ages and abilities. From paddleboarding to surfing and sailing, being on the water is a way to really get South Devon under your skin.
Paddleboarding is one of the most relaxing ways to explore the coastline or estuary and there is an excellent local hire/tuition at Salcombe Watersports in East Portlemouth.
Bantham and B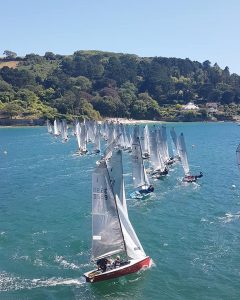 igbury on Sea are among the most popular spots in South Devon for surfing. With near perfect conditions all year round it is ideal for beginners and the RNLI have lifeguards on the beach during the busier, summer months.
Salcombe is the home of sailing in Devon, with sailing lessons and hire available from Salcombe Dinghy Sailing as well as boat hire from Whitestrand boat hire.
Landmarks and Buildings
South Devon has a some beautiful historical buildings that are open to the public.
Start Point Lighthouse has guided boats along the English Channel for over 150 years and in our opinion, the walk to Start Point Lighthouse and around the headland is one of the best coastal walks in South Devon.
Since 1863, The Naval College in Dartmouth has been training Naval Officers from all over the world. Public Tours are availa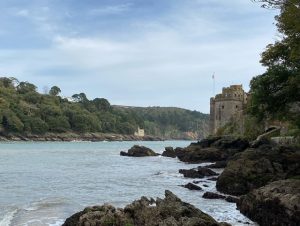 ble on most Mondays and Wednesdays from February through to November.
Dartmouth castle has watched over the entrance to the Dart Estuary and guarded the harbour town for over 600 years. It has stunning views out to sea and up the estuary and is a great family day out.
Burgh Island is an iconic South Devon landmark, accessible on foot at low tide by a strip of sand or by sea tractor when the tide comes in. With links to Agatha Christie, smugglers and pirates the island is well worth exploring, and the famous Art Deco hotel is open to non residents. Make sure to also visit The Pilchard Inn on the island, one of Devons oldest pubs which has been serving drinks since 1336.
If you are planning a UK holiday this year we hope that this has given you some inspiration of things to do in South Devon while you spend 2023 by the sea!