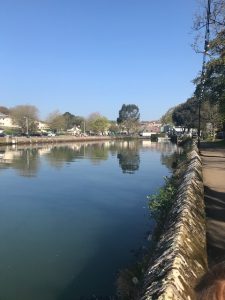 We thought we would put together a couple of itineraries based on things our guests have told us they love to do!
A relaxed weekend away
After you have arrived at Beeson Farm and made yourselves at home why not wander down to the Cricket Inn at Beesands for a delicious seafood supper whilst overlooking beautiful Start Bay, waiting for the light of the lighthouse to come on.
Day 1: Head over to Torcross (either walk along the coastpath from Beesands or take the car). The village has an interesting hist0ry- stop at the tank to learn more about Operation Tiger, the D Day landing practice that ended in tragedy. Spend some time on the beach, feed the ducks or take a stroll around Slapton Ley nature reserve.
Stop for lunch at Stokelely Farm Shop and have a browse of the garden centre and craft/interiors shops before stocking up for a BBQ from the butcher.
Day 2:Drive to Start Point lighthouse and take the circular walk to Mattiscombe beach, stopping for a tour of the lighthouse on the way. Keep you eyes peeled for seals.
Day 3: Visit Kingsbridge, Dartmouth or Salcombe. Each town is on the waterfront and has a lovely mix of independent shops, galleries and cafes
A weekend with the kids
Day 1: Arrive at Beeson Farm and let the children run off steam in our playground, cider orchard or with a game of table tennis or badminton. Head down to Beesands for fish and chips from Britannia Takeaway and sit on the beach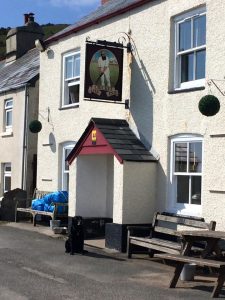 whilst the children have a paddle.
Day 2: Have breakfast at Stokeley Farm Shop and buy supplies for a picnic before heading to Mill Bay. The children will enjoy the golden sands, digging dams and rockpooling. Take the passenger ferry over to Salcombe and explore the town if you go drag them away from the beach
Day 3: Head to Kingsbridge with the crab lines and try crabbing from the harbour wall. Ride the miniature train from the tourist informaiton centre to the recreation ground and then head to the Crabshell Inn for lunch or to book a paddleboarding lesson.
A foodie weekend
Day 1: After you have arrived pop down to either the award winning Cricket Inn at Beesands or the award winning Bear and Blacksmith in Chillington for dinner.
Day 2: Have a morning coffee at Fika in Kingsbridge before driving on to Bantham for a walk on the beach (or book into surf school if you are feeling adventurous!) Have a late lunch at the Oyster Shack and stop at Avon Mill Garden Centre for a cream tea on the way home. If you have room enjoy takeaway fish and chips from Britannia at Beesands!
Day 3: Have breakfast at Springfield Farmshop before heading to Gara Rock. Park at Gara and walk the circular route to Mill Bay and back before enjoying lunch with an awesome view!